men·tor
ˈmenˌtôr,ˈmenˌtər/
noun
1.
an experienced and trusted adviser.
"he was her friend and mentor until his death in 1915"
synonyms:adviser, guide, guru, counselor, consultant;
confidant(e)
verb
1.
advise or train
---
Who needs a mentor?

At some point in our life most of us have looked up to or admired someone for what they've done, how they treated us, inspired or encouraged us to be and do more. We remember how it left a feeling of gratitude and love in our hearts, how it led us to a success in life, no matter how large or small.
Mentors have knowledge, wisdom, education and experience in a specific area of life. If you are struggling in any area of life, physically, emotionally, spiritually, financially, in business or relationships, and so on, AND you're ready, willing, and able to make some adjustments in how you live life now, there is someone out there who can assist you in moving forward and "figuring it all out."
If this is you, then YOU need a mentor.
You can find a mentor for little to nothing if you'd simply like to try it on for size. Places like podcasts, iTunes, YouTube, mentor's websites, and now Facebook have free information, education, and shared experiences available to view or download 24/7. If you've done all that and feel it's time for some one on one time with a personal mentor, the price increases, the same as it would if you were in need of any professional service provider. Do your due diligence in researching the right mentor for you.
​
Powered by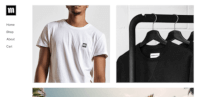 Create your own unique website with customizable templates.