Wellness Classes and Seminars
For pricing and/or to schedule Health Coach Wendy to present at your corporate or group events, email HealthCoachWendy@gmail.com.
Had an extraordinary
30 Day SMART Restart for Vibrant Health, Body and Life!
​Next one to be announced soon.

Join us as we get the New Year started out right, and SMART!
Start your New Year out right with a 30 day SMART Restart program offered exclusively by me, Health Coach Wendy!

​What you'll learn:
Cleansing, Building a Healthy INvironment, Managing a Healthy Weight, and a Proper Maintenance Program for overall Health.

Monday evenings at 7 p.m.
​January 4, 2016 through January 25
Prerestart class on Monday, December 28, at 7 p.m. to prep you for your SMART Restart.

Cost is just $10 per person, per class! Save 10% by prepaying for all 4 classes.
​Class size is limited, so RSVP today!
Recent News

New classes beginning December 28, 2015!

A SMART Weight Management Program launched December 15, 2015!!

​
Powered by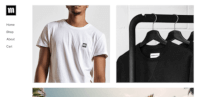 Create your own unique website with customizable templates.